Gary Lowder : Lead vocals , trumpet, flugel horn, and percussion. A writer ,vocalist, and producer. Nominated by the Carolina Beach Music Association for CD & Song of the year
2012  "COASTIN"

Nominated 2013  Entertainer of the year, male vocalist of the year.
 
WINNERS *
*Awarded 2013 : CD of the year   "SOUL THERAPY"
*Awarded 2013 : Duet of the year  "Private Number" with Marsha Morgan
*Awarded 2017: Song of the year "Should Have Been Loving You"
*Awarded 2020 : Solo CD of the year  "Just Believe it"
*Awarded 2020 Group CD of the year "SOUL ON FIRE"
Former member of the Entertainers, Mark Roberts Band, Legends of Beach. Founding member of the Carolina Breakers.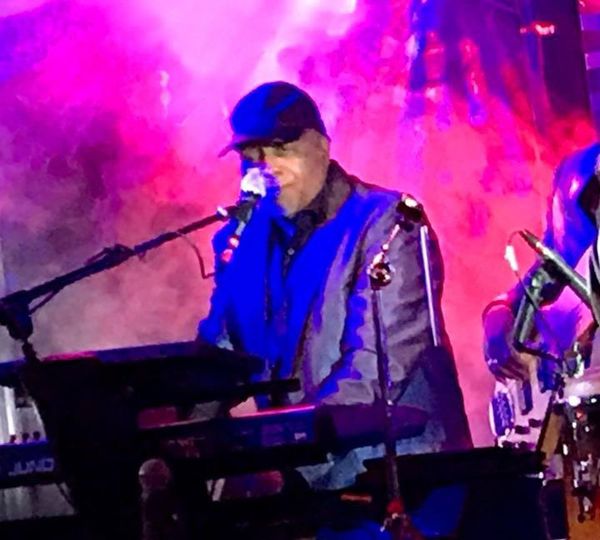 Harold Smith
Multi-talented keyboardist, vocalist, studio producer....
 One of the top keyboard men in our industry and truly an original soul man with an endless repertoire of all genres....
Harold brings the funk & soul to the party with his signature vocals. Nominated 2017 for "Smoothie of the Year" from the Carolina Beach Music Association with his remake of "Sooner or Later"
 

Mitchell Anthony


 Started playing Drums at 8 years of age. He was the first to bring a drum kit into his church. Playing throughout elementary through high school, Mitchell's love for playing increased to the level of being drum captain to drum major. After high school, Mitchell worked for his father in the family business. But the yearning to play music was to great for him to continue driving trucks. So he moved to Charlotte NC to start a professional music career in 1990. From then to present day, Mitchell has become fluent in many musical genres such as Jazz, R&B, Blues, Latin funk fusion, as well as Rock and Heavy Metal. He has played in many bands sending him to live in different cities across America. Charlotte North Carolina New Orleans Louisiana Biloxi Mississippi Myrtle Beach South Carolina and Las Vegas Nevada. Not bad for a country boy born in Hickory North Carolina. Mitchell's pursuit for happiness has allowed him to meet many musicians and famous individuals. He has opened up from bands like cameo, Manhattan transfer, Natalie Cole, Molly Hatchet, The Hager twins. In Vegas alone Michell has met more celebrities than he could ever imagine like Gene Simmons Natalie Cole Michael Bolton Jellybean from the time. Michell has also work for Wayne newton on a his ranch as a Bodyguard for a couple of years. Where he met Lee Majors and Kevin Spacey. Michell lives in Myrtle Beach South Carolina and has two young daughters. Neesah Anthony 16 years old and Michaux  Anthony age 9 and plan's to play music for as long as possible because music has shaped him to be the father, the man, the all around life loving individual he is today and he wouldn't change a thing!

 
 
Vic Wheeler…
Vic got his first guitar for Christmas from Sears & Roebuck when he was 13 and hasn't put it down since. By 16 he had a Les Paul, a Marshall amp  and began playing parties, bars, and night clubs. Self-taught in the beginning, he was impressed by artists like Steely Dan, Michael McDonald, Toto…and decided to attend G.I.T. (Guitar Institute of Technology) in Los Angeles (Hollyweird). That experience was a defining moment in his life and led him to play professionally up and down the West Coast, Canada, Nevada, Colorado and more. Upon returning to the East Coast, he and his wife Kathy started a band and played a local house gig before taking it on the road, working for T. Skorman Productions out of Orlando, Florida. They toured the Southeastern states for almost a decade. Eventually they returned home to the Carolinas to start a family. Vic wrote and produced an album of Contemporary Christian music that he, Kathy and son, Zach performed for youth festivals, prison ministry, etc. During that time, Vic was the go-to guitar instructor in his area as well. Over the years, he has had his own party band, Gruv Dawgs, and has played and sung for many  top Carolina groups including The Entertainers, Breeze Band, Fantasy Band, and others. He enjoys a mix of Soul, Funk, Rock, Blues, Jazz Fusion and Urban Gospel. Known for his funky rhythm and bluesy lead and vocal work, he is also an Indie Artist, writing and producing his own unique brand of music for himself and others. His versatility and soulful style are his trademark and he feels right at home as a member of Smokin' Hot.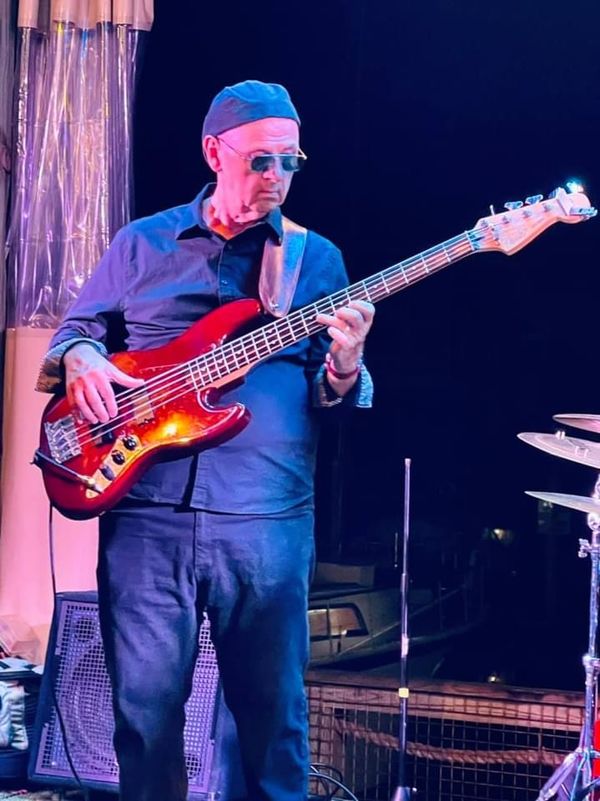 Mark Ahearn:
A multi-talented musician.  who has played bass for : Dion, Felix Cavaliere (The Rascals), Buck Dharma, ( Blue Oyster Cult), Davd Wecki, Patti Austin, & Greg Alman . Mark plays  guitar, bass guitar, sings lead vocals, writes and produces and is a great studio session musician. .